On this page, I'll introduce myself. I'll talk about some things i like to do, and my favorite things
I'll also try to include some pictures of things that I think would represent me like this red eared slider.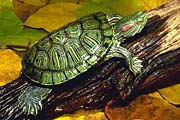 I love all turtles although I only have one a red ear slider. check out the related links to find out more about these turtles.